Our Sponsorships
Release Potential have engaged in, and sponsored, numerous charitable events and community projects over the years. Recent examples of this are our sponsorship of a car in the action-packed charity fundraiser, The Mongol Rally and our on-going support of the North East football Club, Stakeford Juniors.
The Mongol Rally
In July 2013 Brian Clarke, David Pye and Kevin Robson formed the Team 'CPR Quarterhorse' and embarked on their crusade to deliver a 1.2L Vauxhall Corsa from London to Ulaanbaatar, Mongolia in order for it to be auctioned off by Adventures For Development. Vehicles brought into Mongolia via the Mongol Rally are sold and the money raised is distributed to carefully selected charity projects in Mongolia.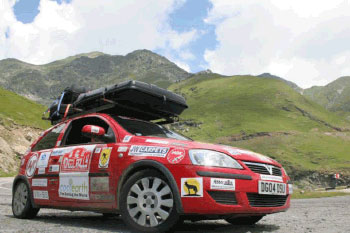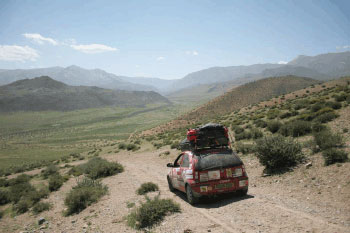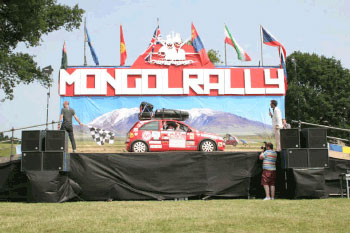 Release Potential sponsored the team who were raising funds for Blue Marine Foundation (BLUE), the UK based charity behind the film 'The End of the Line'. BLUE exists to fix the largest solvable problem on the planet – the crisis in the oceans. They aim to increase the area of ocean protected by marine reserves from just over 3% to 10% over the next ten years.
In addition to this, proceeds from the team's adventure were also going towards the Mongol Rally's official charity, Cool Earth; an organisation dedicated to working with local communities to secure forests at risk of being destroyed.
Stakeford Juniors
Release Potential are also proud sponsors of the Stakeford Juniors Football Club, who currently have 6 teams ranging in age from Under 8s to Under 13s and have recently been re-introduced to Junior Football in Northumberland.
The club now has a new lease of life as it benefits from a quality of coaching and development that is rarely seen at this level of football. It is the intention of Stakeford Juniors to give all its young members, not just the opportunity to play football, but also to benefit from an important life experience during their time at the club.
Last year, Stakeford Juniors were given a once-in-a-lifetime chance to play on the pitch at St James' Park. The experience will live long in the memory for those who were there on the day and to celebrate the occasion as Release Potential produced a commemorative DVD of match highlights and post-match interviews!