Returneeship – Caring about confidence
Angela had worked in hospitality and customer service for Premier Inn for nine years when she lost her job. She applied for any jobs, desperate to get back into work. However, she was unsuccessful, and the lack of feedback meant she could not understand why, which in turn negatively impacted her confidence. After seven mon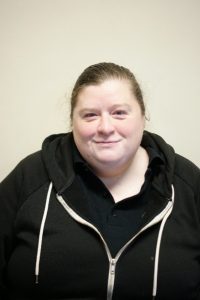 ths, Angela noticed a Release Potential Returneeship poster up in the Ipswich Jobcentre Plus. She asked her work coach about the course and a place was reserved for her. The main aim was to build Angela's confidence and improve her IT skills.
Although anxious when she first saw the cameras, Angela quickly got involved. Release Potential staff suggested that she tried different roles and she ended up taking part in editing and interviewing. The encouragement and faith in Angela's abilities by the staff increased her self-belief. Being an interviewer for the first time, gave Angela insight into what it was like to ask the questions and the answers she expected.
As she went into the classroom, she found the Release Potential staff very willing to help, especially as Angela felt she struggled wit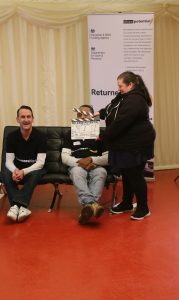 h spelling. She also developed her IT skills and now feels far more assured using technology. During the course she worked as part of a team and this has turned into friendships that have lasted beyond the end of the Returneeship.
After the course, Angela's work coach told her about a position in the care sector that they thought she would be ideal for. After being the interviewer during the project she felt more relaxed in her job interview, "My confidence has been built up, I feel a bit braver and I now tell myself that I can do things instead of that I can't." Angela has been successful in securing a job in home care with Care Watch in Ipswich and has just finished her training.