Potential finally realised…
In many ways, Chris had a remarkable childhood, travelling the world and living in many different countries due to his father's work on oil rigs. Yet, with the constant changes, it also left hi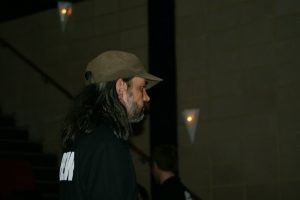 m with an incomplete education and he left school with no qualifications. After working at a lawnmower factory and as a kitchen assistant at a care home, at 19 years old he moved to Spain and took whatever jobs he could, mainly seasonal, short-term work. When Chris returned to the UK at the age of 25, he found, due to his inconsistent work history and lack of qualifications, he struggled to get work and so relocated to the north of England to improve his life chances. He started to study for qualifications including Access to HE and trained in PC hardware and diagnostics, deciding to follow the IT route.
After a couple of years working for nPower in their call centre, Chris found himself unemployed again. Over the next ten years, Chris continued to build up his qualifications taking a range of courses and volunteered but promises of jobs never eventuated and despite best efforts he remained unemployed.
By the time the Returneeship was recommended to Chris at Billingham job centre, he was a bit world-weary of courses but the opport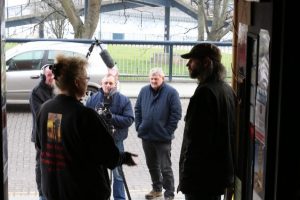 unity to demonstrate his ability, beyond the CV, at a work placement was the incentive for him to give the course a try. Prepared to be bored, Chris was proved wrong as during the first two days he was given the opportunity to be an interviewer, director of a documentary and taught how to use the autocue. Chris says, "There was not the chance to get bored and I felt important and as if I had purpose, having the 'crew' tops on, going out with the equipment. I enjoyed it all – I just went for it!"
In the classroom, Chris used his previous training and qualifications to help others on his and other tables.
He particularly enjoyed making time to help vulnerable learners. Working on various software programmes, Chris proved that he was good at IT and he liked that the tutors suggested improvements to CV rather than insist how it should be as he had experienced on other courses. With Chris's qualifications and positive, caring attitude, Release Potential staff realised his, well, potential and offered him a work placement. At the end of the work placement, having proved his capabilities, Chris was given a permanent job. He has now been happily working for Release Potential for two years, has been promoted and is now considering becoming a tutor.
"It was clear with Chris's qualifications and volunteering experience, Chris just needed a chance to prove himself and we were in a position to do that," points out Gaye Hutchinson, Director of Release Potential, "He worked hard during his placement and we are delighted that Chris is now a firm member of the Release Potential team."