Emma became unemployed in 2017, this was due to female client that she was caring for went into a care home, and there was no more work available. My confidence hit rock bottom! Prior to becoming unemployed, I had many roles, this varied from shop work in the prison service, a carer in a hospital an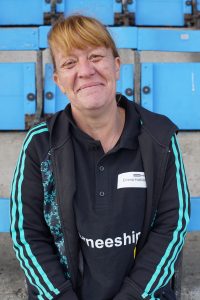 d clients homes and a chef. My last job was at Poundland, working on the tills which, I loved.
I heard about the course via my work coach and put myself forward. I was initially very nervous, but that changed when one of the staff asked me to take the role of presenter, I also helped with photography, that alone made me realise I was good enough and it restored my confidence that I am able to do this.
The course has helped me gain back my confidence, and the staff were "amazing", and showed me that I could do it and gave me the ability to apply for jobs again. In summing up the course, Emma said "Amazing course, would do it again. The confidence that I have gained has made me the women I was twenty years ago" Emma is delighted to have secured a job role.