Securing confidence and a new job
Originally from London, Karl moved to Lowestoft for a better life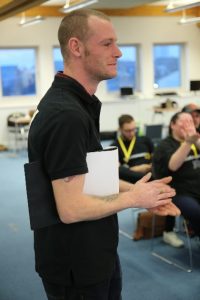 style. With a background in construction and general property maintenance, Karl found work easily as a caretaker for a care home.
Life was going well until a motorbike accident meant he needed time off to recover and he lost his job as a result. Determined to work, Karl retrained in security, gaining his SIA license but despite handing out his CV repeatedly he could not get any interviews. After six months out of work, his work coach at Lowestoft recognised that Karl was keen to get back into work and recommended the Returneeship. Karl was open to try anything and made the decision to do the course.
Seeing all the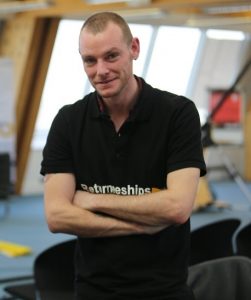 specialist equipment as he walked through the doors on the first morning, he thought he might be on the wrong course. When he was younger, Karl loved DJing as a hobby and gravitated towards the sound engineering, enjoying showing his knowledge and using the new equipment over the course of the first day. On the second day, Karl became a reporter where he revelled in meeting new people. He then also took on the role of floor manager, which really built his confidence as he felt in charge when giving orders and being listened to. Moving roles with ease over the two days made Karl feel more confident that he could change sectors in his career too.
During the classroom phase, Karl gained valuable advice on his CV and cover letter. This was crucial as he realised that both needed to be changed and adapted for the roles he was now applying for. Karl was also really pleased that an idea he had had for a while, for an aquatic maintenance business, was chosen by his group to work on as pa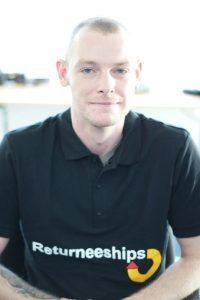 rt of a business plan. With extremely positive feedback from the market research and from colleagues on the course, his confidence was further boosted.
After the course, Karl applied for jobs with his updated CV and cover letter and got interviews straight away. This led to a permanent, full-time position as venue and gate security at Pontins which he is delighted with. Karl's plans for the future are to stay with the company and perhaps one day on the side, start that aquatic maintenance company.