Vania Lynch-Brown takes the prize!
February saw three nominations for Release Potential's Learner of the Month award. Marina Sandell and Laurence Anderson were both nominated for their valued contribution and hard work during their recent Returneeship programme.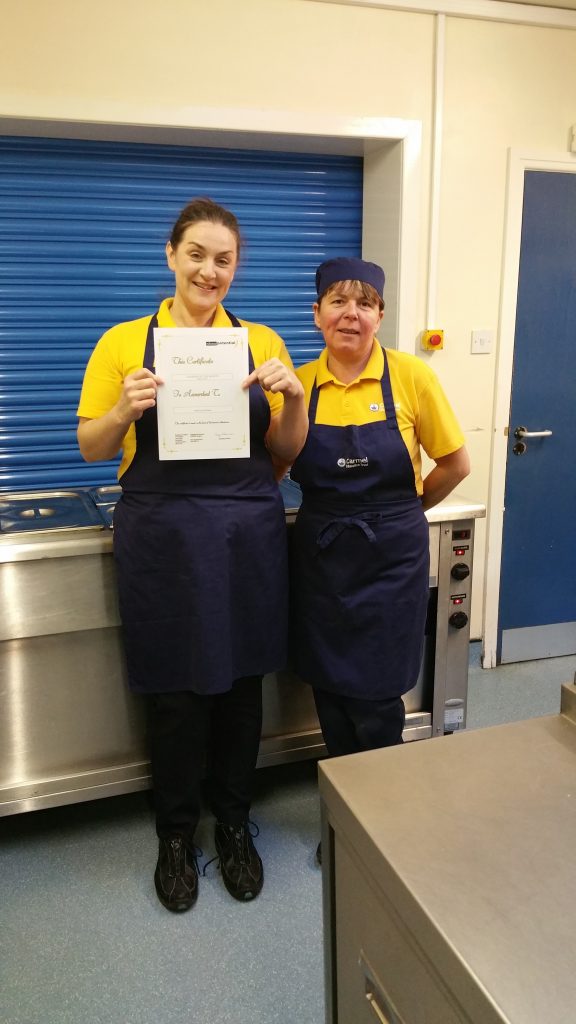 However, it was Stuart Martin's nomination for his learner Vania Lynch-Brown who won this month's prize. Vania was nominated for her determination and tenaciousness during her recent apprenticeship programme despite a recent battle with cancer.
Following a brief period of recuperation following surgery and treatment Vania quickly returned to work and re-engaged in her Intermediate Apprenticeship in Food Production and Cooking in order to complete the training she had started. Stuart commented that "Vania had applied 100% effort in to everything she had done on the course and has produced some high quality work towards her portfolio of evidence".
Vania has since achieved her full apprenticeship and has decided to engage in a change of career and is now training to be a nurse. Stuart added that "Vania clearly appreciates the benefits of training and development in order to enhance career progression."
We wish Vania the very best of luck in her new career and hope that she continues to apply the effort to her current training course as she did in her apprenticeship training with Release Potential.