Many congratulations to Scott Freeman from the Ashington Returneeship course who has won Octobers Learner of the Month Award.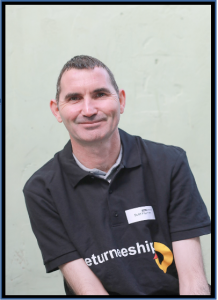 Scott was nominated by the course tutor Ray Davis, as he displayed a massive improvement throughout the Returneeship.
Scott was a very quiet learner on the first couple of days, he needed one to one support with spelling and grammar as well as constant encouragement to join in.
Scott showed an advanced development in his written skills, correcting his own spelling, looking up words and using spell check, he then started to speak out more in the sessions and join in with team activities. 
Scott shown great development in his confidence and stretching his abilities to complete his work at a more professional standard independently.
Well done Scott!